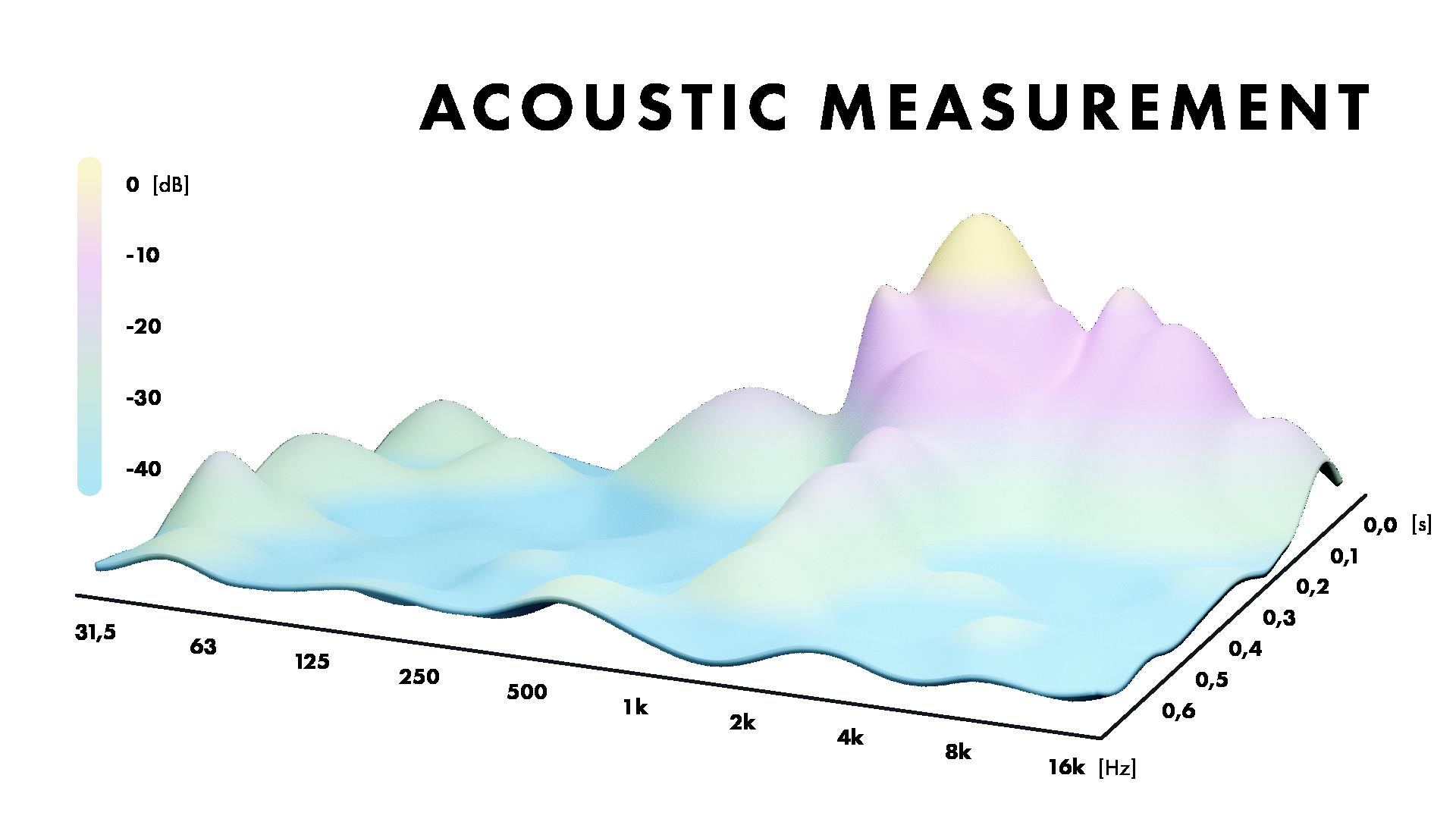 Why is the sound affecting us? Quote from Julian Treasure's speech, there're 4 ways sound affects us, Physiologically, Physiologically, Cognitively and Behaviourally. He's also suggesting architects/interior designer to design with sound. As it is a very important thing that, bad sound environment do have harmful effects to our body and outputs.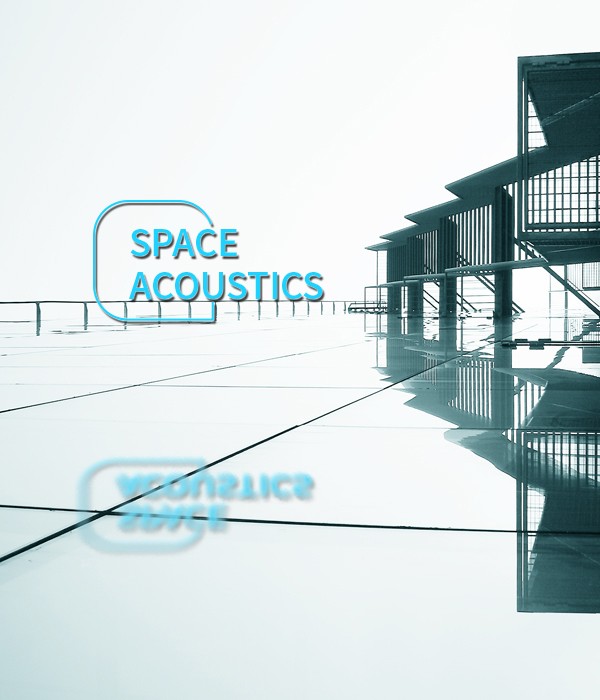 The International WELL Building Institute™ (IWBI™) is leading a global movement to transform built spaces to improve people's physical and mental health. WELL Certification is increasingly being used as proof of quality in buildings where people live regularly or for extended periods of time.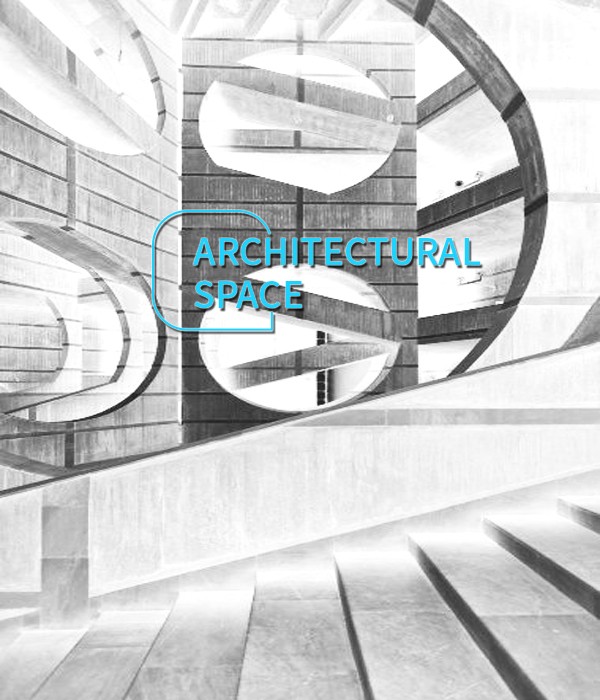 The WELL healthy building standard regards building space and space acoustic performance as important inspection indicators. The acoustic comfort of a space can be quantified by the overall satisfaction of users in a particular environment.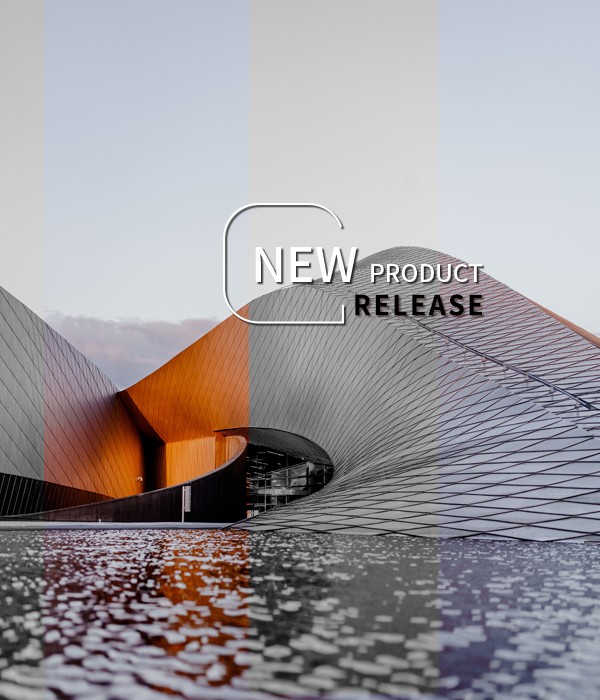 www.pivotdesigner.com, a new web tool by Pivot
These new regulations brings us to another strong function of our web tool "Pivotdesginer.com", the i·SOUND™ acustical planning for architects and interior designers. Output of i·SOUND™, could include space layout plan, materials suggestion, sound effects testing after implement, as well as the fast rendering and drawing.
example of the output by i·Sound™
Here is an example of the i·Sound™ service for Wyndham Pingtan. The ball room, which will use to hold small theatrical performances and lectures. From the perspective of acoustics, this space is "another" multi-functional hall, and its full-frequency reverberation time index can be determined by referring to the national standard for multi-functional halls. At the same time, acoustic treatment is required to eliminate acoustic defects such as echo, flutter echo, and sound focusing.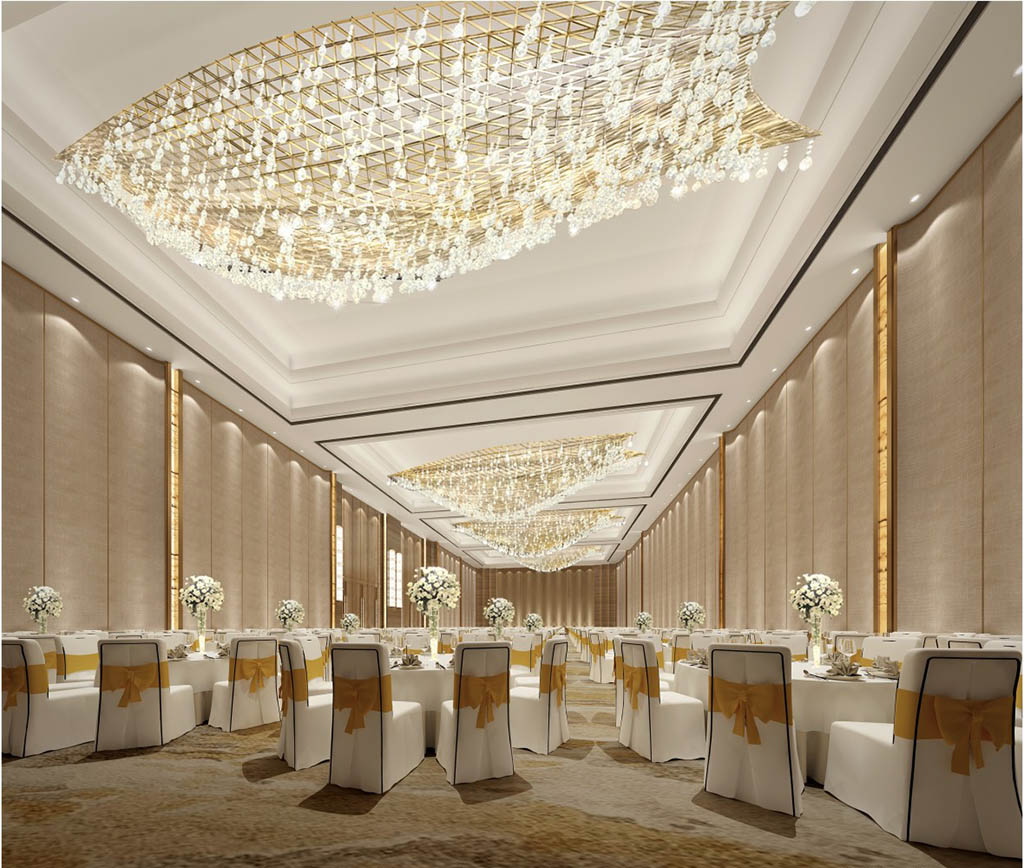 Ball room in Grand Wyndham Pingtan, using i·Sound™ service
The final plan by i·Sound™, is to use iMirco® Max series panels as the wall materials, which has the NCR more than 0.7, and to consider the visual effect, the materials is "hidden" by its wood grain surface. The final T60 is 0.93S by 6000Hz sound source, perfectly acceptable by National standard and fit for the requirement of customer.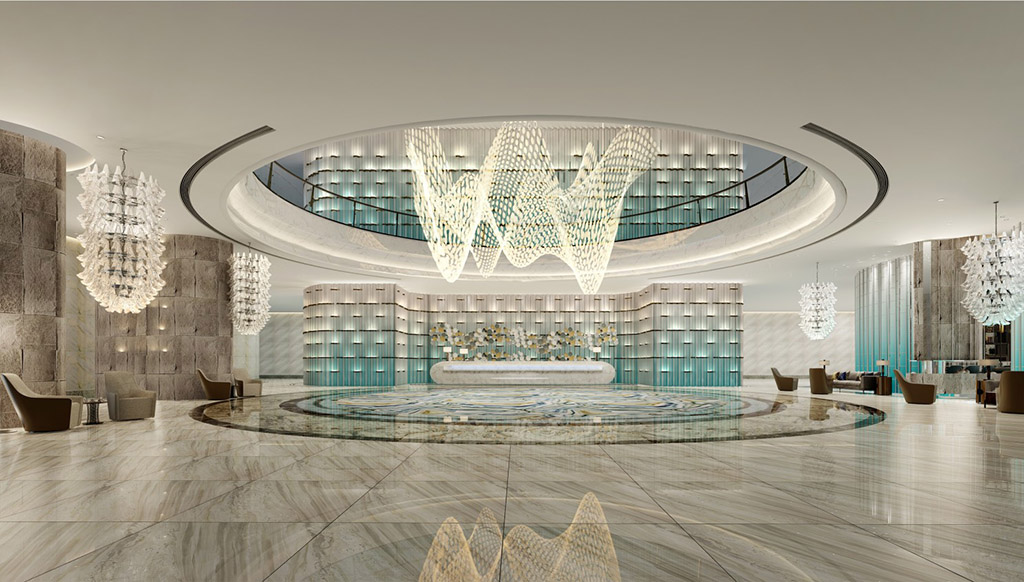 Grand reception hall in Wyndham Pingtan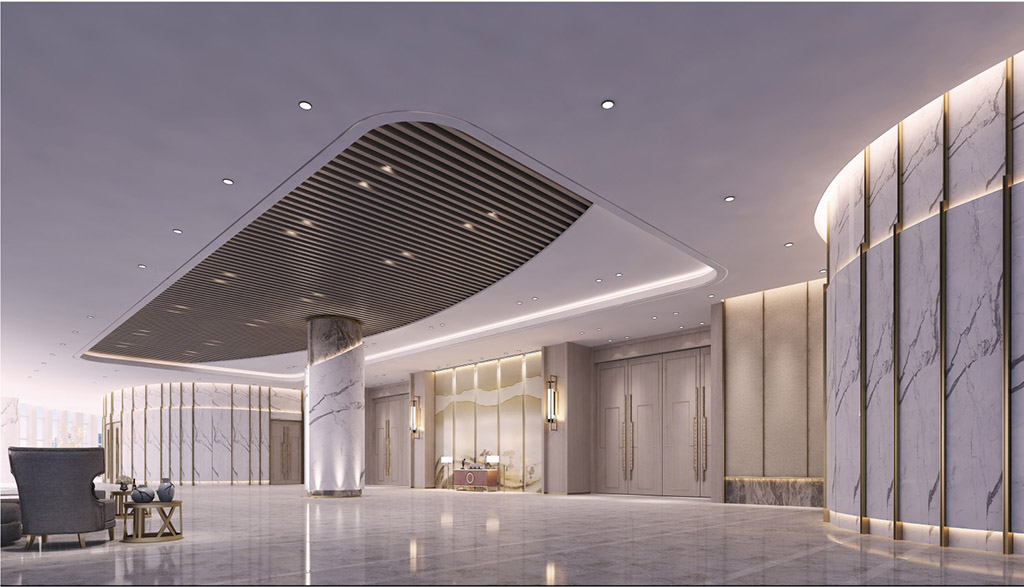 Entrance of The ball room in Wyndham Pingtan