Mianyang - one of the first renewal Sheraton Hotels in China
At 2018, Marriott Group arranged a renewal plan for Sheraton Brand,in China, Sheraton Mianyang is one of the first 5 hotels which use the brand new designs.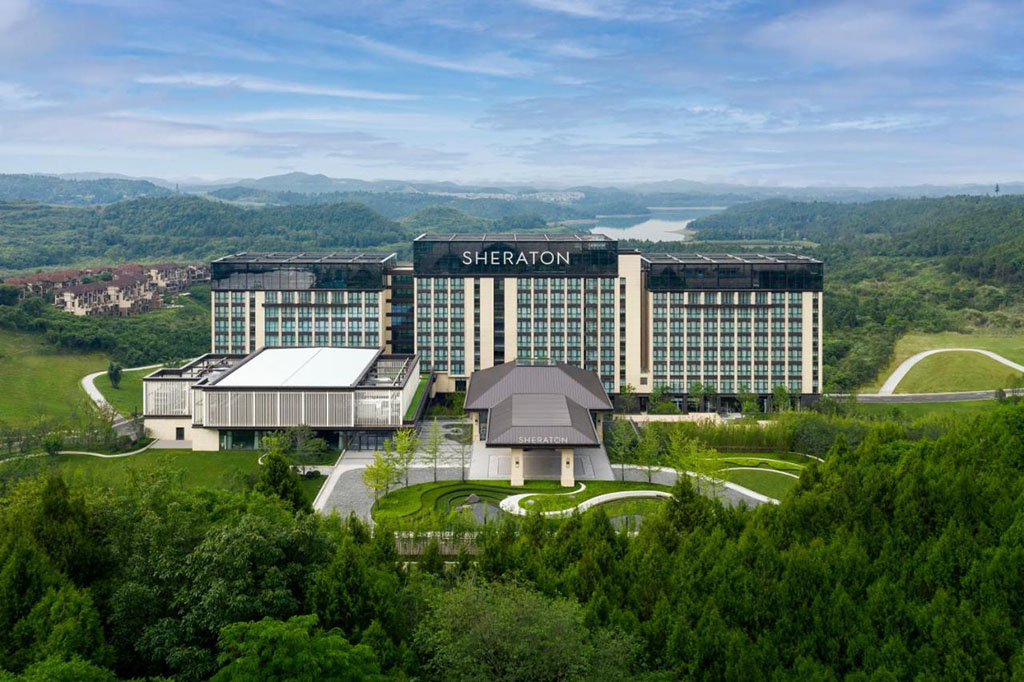 Overview of Sheraton Mianyang
The fusion of iconic elements of the local culture and modern design concepts has always been an ideal concept in the architectural design field. Mianyang Sheraton is located in the Xianhai Lake Scenic Area in Sichuan. The rolling mountains and green bamboos in the Shu(ancient name of Sichuan) area gave the designer ample design inspirations.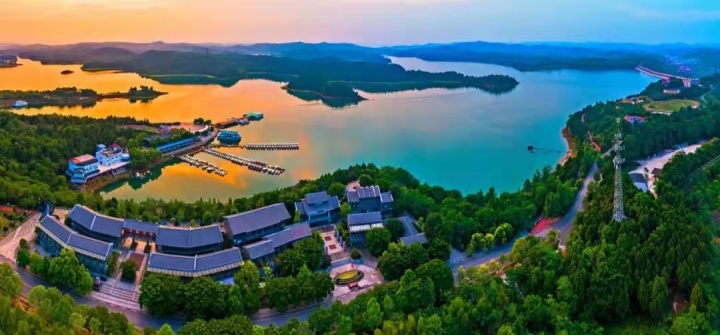 Xianhai Lake Scenic Area, Mianyang
The designer also noticed a very interesting local cultural relic - the ancient post station, which has the simple wooden column and beam, wooden grid structure, are introduced into the design concept.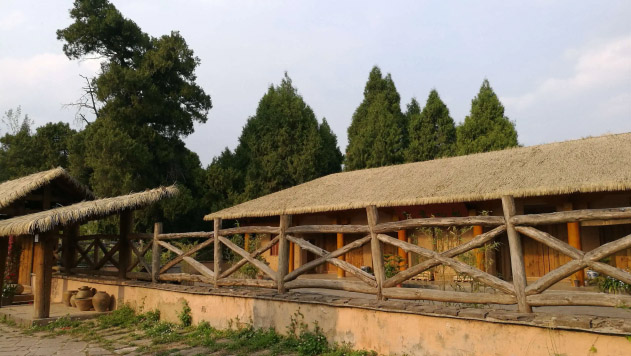 An ancient post station in Mianyang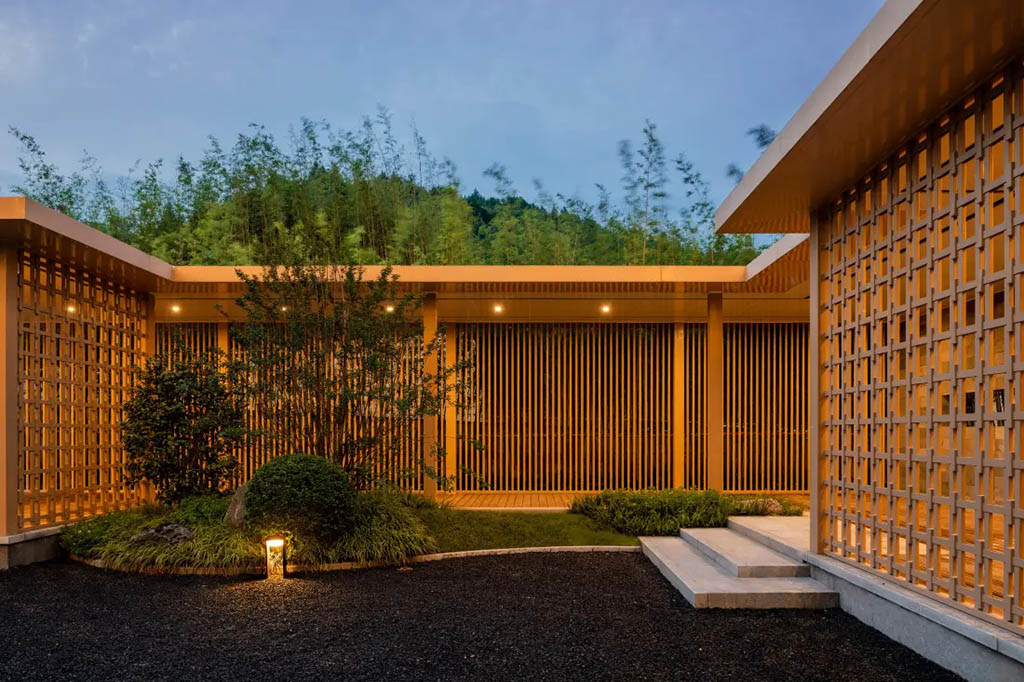 The finished area tribute to ancient post station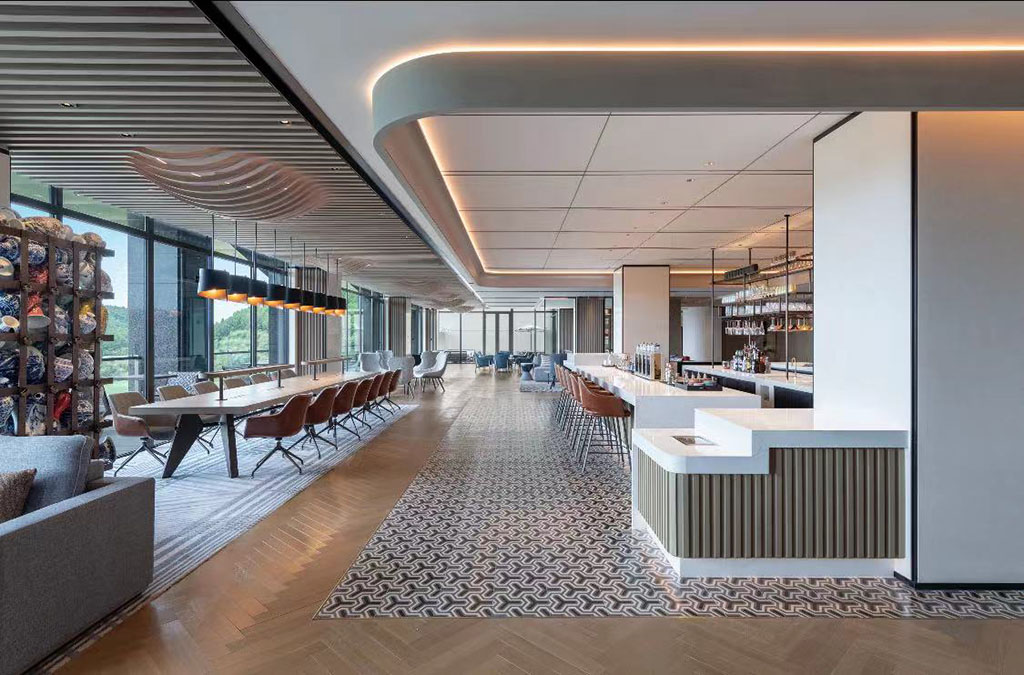 The finished restaurant area
The architect chose Pivot iCeiling products as the ceiling and wall decoration in public areas such as hotel reception halls and restaurants.The surface of the product is wood grain with a sense of age specially prepared for this project. Under the overall lighting scheme, the product reflects a sense of age. With the furniture of modern design, the collision has a very good effect,while reflecting the theme, it also takes into account the sense of comfort and elegant.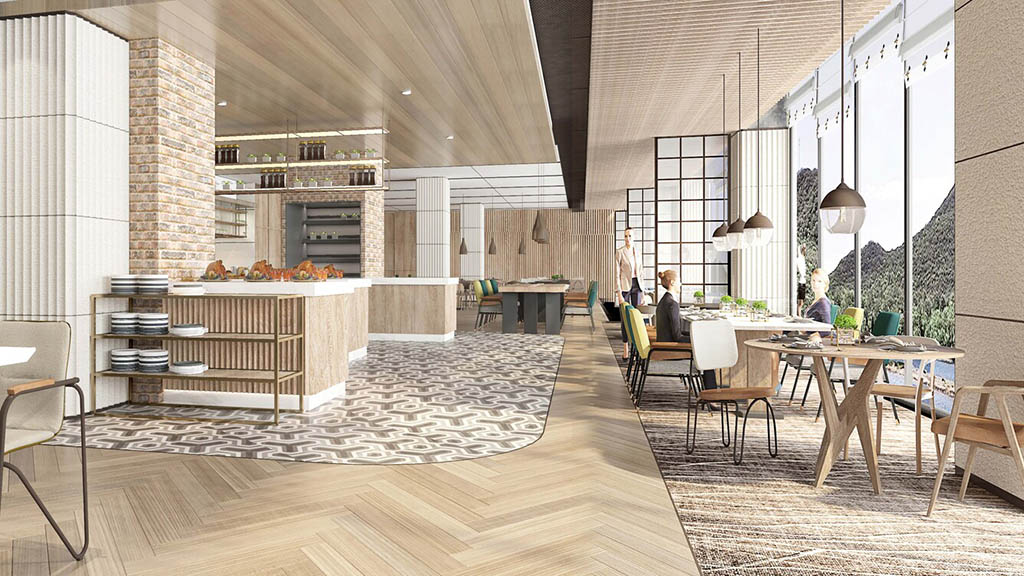 Concept Rendering
Recently, this hotel has won the award of Best Design Hotel and Best Resort Hotels by National Geograhic Traveller Golden Award.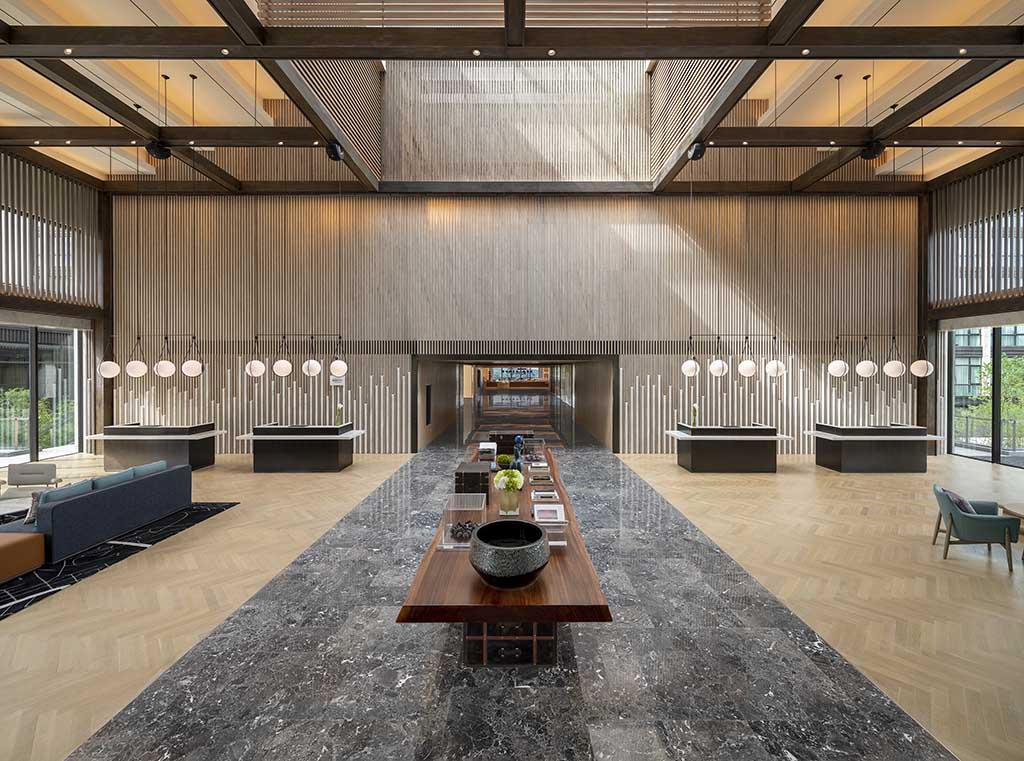 Grand Entrance Hall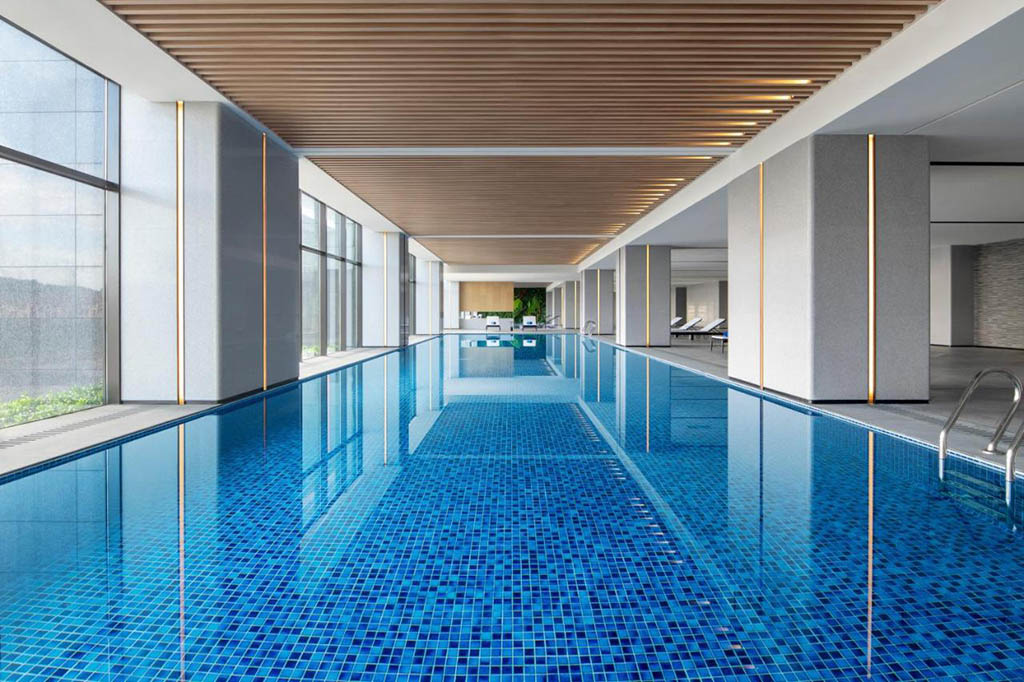 Pivot products now are more and more popular to use in the luxury hotel project, with select wood grains and flexible bespoke shapes, to fit the multiple designs, especially the Japandi and minimalist style.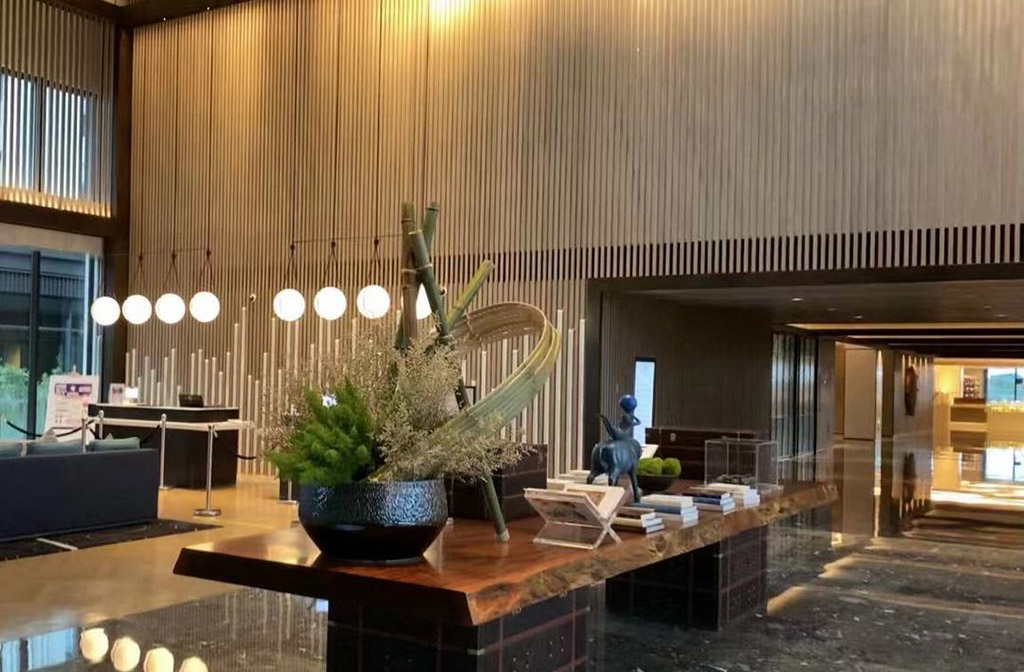 Reception Hall with Bamboo element in Sheraton Mianyang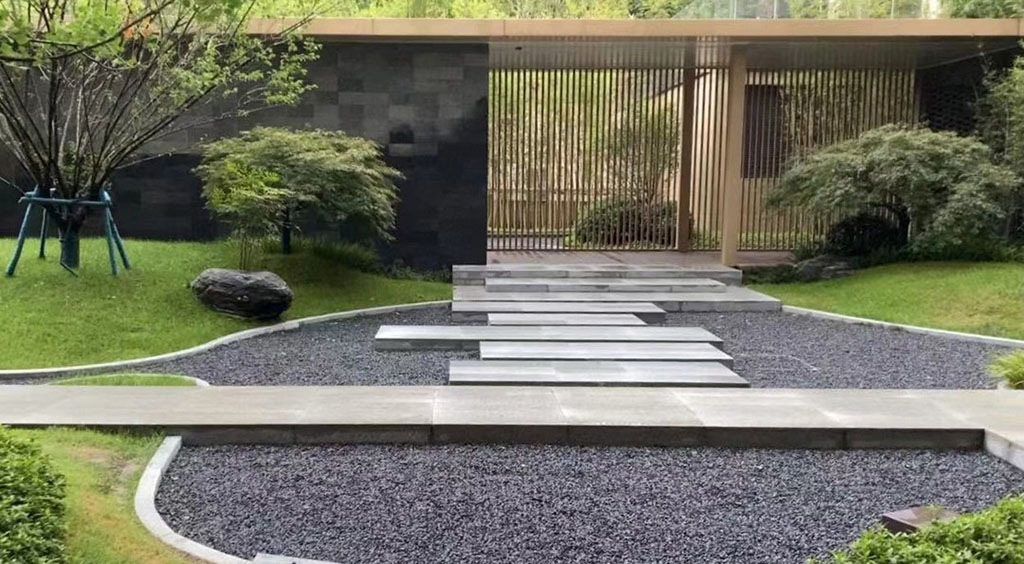 A Zen style backyards in Sheraton Mianyang